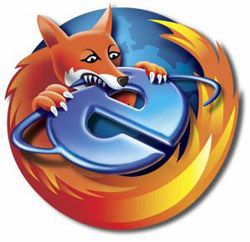 Waiting for Firefox to load… Sucks.
I've had a great idea for a post to write for my blog. Usually I will open Firefox and wait 30 seconds for it to load completely. Well, that had been fine until I forgot what I was going to do last night. That idea was lost until a couple hours later when I finally revived it in my thoughts. Angry, I looked for a solution and found an excellent program. Without further Adieu…
Heres how you can launch your Firefox browser instantaneously!
Go to this sourceforge page and download the .exe file.
Launch and install.
Your good to go.
Enjoy this browser for what it really is known for… Reference the picture
If you found this post useful, stumble this article so that others may as well! Or, even better, subscribe to my R.S.S Feed for more useful tips about Blogging. Thanks!