After submitting your site to many directories listed on my last post, we need to find a base for attracting readers and
getting the word out about your blog. By using these free services called "Social Networks" you can meet other bloggers while promoting your own. These websites are great to start promoting your blog without spending a penny. Today's post will cover how to sign-up to these programs and simple strategies to use to gain maximum click-throughs to your blog!
There are two social networks that I am going to focus on today because of the amount of success I've had with them. The first one is called BlogCatalog and is a network of bloggers that own blogs. They can discuss issues and things that the feel like talking about and can create groups that have a specific focus – E.G – Increasing Technorati, Stumbleupon, etc. The self-promotion comes when you go to the discussion area and create one about a certain post that you have written. If you have an interesting title then most people will be attracted to it and want to figure out what it is about. By using a title like: "Fast Traffic and Links for YOU" instead of "Your Website Traffic Increase" it creates something that people want to read.
The next social network is MyBlogLog. Everyone talks about this and says how it is the "Best" social network. However, I beg the differ as there is no where that you can discuss or meet other bloggers! Personally, I haven't used this very much and can not say too much about it. But since this is a "Social Network" list, I wanted to put it on there.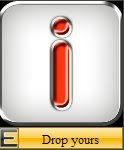 Another social network that has just recently become a well-known traffic source and social network is Entrecard. You create your own little 125×125 picture (aka your "Card") and deposit it on other peoples blog in order for self promotion. The only requirement is that you have the widget on your blog. It looks like that picture on the right and as you can see, when a person that uses this program comes on to your blog and sees that box, they can drop their card into your box and then the owner of the card can approve or deny it. Then if you were approved, your card is seen on that box for one day and people can click on it.
There are many more social networks that are sprouting up like wild fire such as RSSHugger which is a place where you can promote your RSS feed, Ning where you can create your own social network like the ones above, Squidoo by creating your own site (aka a "Lense") and promoting it like a website and Mashable where you can create your own little profile on the major network blog.
Overall (if used correctly) these sites can be a real benefit to your blog. They can drive traffic, readers, and subscribers to your blog just by being part of one or more. I said I would give strategies to increase the benefits and here they are:
Use Interesting Titles
Provide 1 or 2 links to the selected post that you want to promote
Don't be afraid to create an e-mail mailing list of your friends from these networks
Ask for the readers opinion
If you think this is a good post, all I ask you to do is read tommorow's post about Digg and Stumbleupon. This post will cover how much traffic they can bring with the social networks. If you want some serious traffic, my next post will help you achieve it.
My question to you is: Did this post help you? Did you discover more social networks than before?