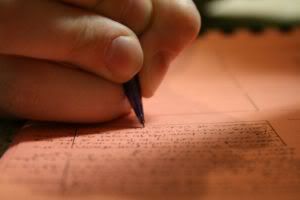 I've been having some "fluctuation" (for the worst
) with my subscriber feed count today and thought of this post that I could write about it. I've concluded that even though people may un-subscribe from my blog, the largest part of the fluctuation is that many people don't tune into their R.S.S readers everyday and then Feedburner counts that as an "Unsubscription".
I'm sure that you know that writing good content is the key to gaining readers and traffic, so I won't go into detail about that.
So, if your blog is hitting a rough patch in your subscriber or reader count, don't be discouraged.. Your loyal readers will just have more posts to read later when they turn their Really Simple Syndication (..So thats what R.S.S Stands for!!) readers on.
An above all, If you do manage to lose a couple subscribers.. Don't stop writing content thats worth reading, or the past will be replayed in the future.