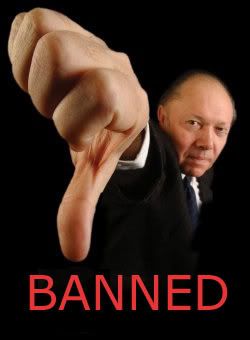 What To Do About Spammers?
I can't count the amount of spam I received in just one of the months that I started this blog. I just can't stand how desperate people are to get links to their sites. Luckily, after doing some research on the internet, I've found the best wordpres plugin to stop all of that. Its called WP-BAN and bans the selected person (Or Spammer) from EVER commenting again! Why Use this? The answers quite simple..
It saves you time from having to scroll through your "Comments in Moderation" and having to spend time clicking the "Spam" button to moderate them. Plain and Simple.
The link can be found here and installation instructions are provided on the WordPress page under, "Installation". Enjoy!