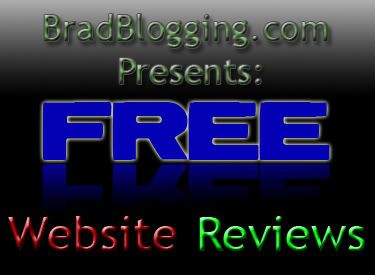 So you've read this blog and happen to like the content. How about a free website or blog review to go on top of that?
Starting this week, we will offer Free weekly website or blog reviews. It will focus on what is done great, what could be done to make it better, and most of all… the content.
So whats stopping you from getting one? Here are the simple steps to having one done about YOUR website or blog:
Email Me at Brad@BradBlogging.com with your url
Subscribe to my RSS feed with the SAME email using the allocated button on the right sidebar.
Your done! I will contact you soon. Congratulations on receiving your free review.
The line will fill up fast so be the first one to email me! Thank you.